Head – Content & Strategy
Rohini
Rohini is content & strategy manager at Haashtags. She takes over and plays a role of Content writer and Manager.
She basically comes from a Medical background, professionally to be as a Biological Scientist.
She takes part actively to lead haashtags to a higher level.
Head – Business Development
Megha
Megha is an efficient Head Of Business Development. She holds a Bachelors in Sociology from M.O.P Vaishnav College.
She is extremely passionate about meeting and connecting with people. Her work is driven by enthusiasm and perfection. She wishes to make the world around her a better place to live in. Her hobbies include reading self-help books, travelling and dancing.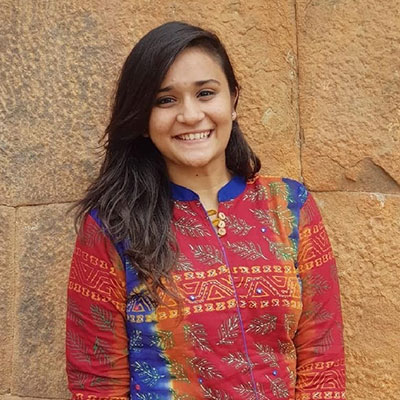 Lead – Web Developer
Shalini
Shalini is a calm and active girl, shaping her work into pyramid of success.
She holds a bachelors professional degree in the field of Computer Science Engineering and has an experience of 4 years working in a reputed companies. Her forte includes wordpress, Magento, Joomla, PHP, Bootstrap, and HTML.
Lead – PHP Developer
Kumar
Kumar being a smarter web developer and completes his task with zeal and enthusiasm.
He holds a bachelors professional degree in the field of Electrical and Electronic engineering with flourishing experience of 3 years in web designing. He is specialized in wordpress, PHP, Bootstrap, HTML and aims to create a "wow" effect every time on his projects. Apart from being a techie, Kumar also enjoys playing cricket.
Senior Creator
Sarika
Sarika is a skillful creative designer at Haashtags and gives her clients nothing less than the best.
She  is basically a B.A Sociology graduate from M.O.P Vaishnav College, and holds a diploma in C- GDC. She is best suited to work in a dynamic environment and faces challenges with ease. She is well equipped with Photoshop and illustrator.
Senior Creator
Bhavika
Bhavika is a  passionate digital designer at Haashtags.
She is known for her creativity, originality and quality of work.  Her forte includes Photoshop and illustrator. She aims to be one of the top creators in the market. Apart from being a designer, she is also a heath freak and chooses to engage in various fitness activities in free time. Graduated from M.O.P Vaishnav College and holds a diploma in C-GDC.
Creator – Junior
Akash
Akash the super enthusiastic and cool guy. Who is rooted as a computer graphic designer and also well appreciated for his photography skill.
He is basically a Diploma in Computer Science. Motivates and puts himself to bring up the company.